---
Welcome to The Little Way Catholic Schoolhouse
Irvine, CA, Chapter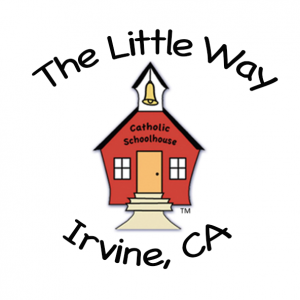 Catholic Schoolhouse is a classical supplemental program designed to help homeschool families enrich their educational experience through a flexible approach.  We focus on exploring the true, the good and the beautiful through the lens of the Catholic faith.
Catholic classical education is the framework of our enrichment program.  By following the three stages of the trivium, young students (K-6th grade) focus on their ease of memorization and exposure to topics within academic subjects.  Dialectic scholars (6th-9th grade) learn to ask questions, while Rhetoric (9th-12th grade) students also have the opportunity to become strong communicators of the truth in today's world.
The whole family has a place at Catholic Schoolhouse.
Catholic Schoolhouse is more than a day out of the house; it can help bring structure and cohesiveness to your entire homeschool experience and will bless your family.
We'd love to hear from you.

Email us with any comments or questions.