---
Welcome to "The Little Way" Catholic Schoolhouse
Irvine, CA Chapter!!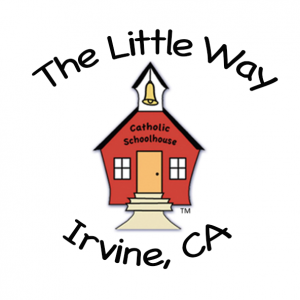 ~ Catholic Schoolhouse Overview ~
Catholic Schoolhouse is a supplemental program designed to help homeschool families enrich their educational experience through a flexible approach to learning inspired by classical elements, presented in a structured environment. Children from 4 years old to 12 years study the same topics in the grammar program, delving deeper into the material as they grow older.  Dialectic students (7th-9th grade) also have the opportunity for latin, composition, speech, literature, virtue study and a Catholic culture seminar the connects with our history studies found in the timeline.   The whole family has a place at Catholic Schoolhouse.
Catholic Schoolhouse is more than a day out of the house; it can help bring structure and cohesiveness to your entire homeschool experience and will bless your family.
We'd Love to Hear from You!

Email us with any comments or questions.