Welcome to Catholic Schoolhouse  – Irvine, CA Chapter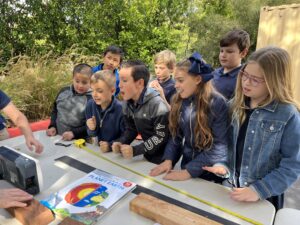 We're glad you're here to learn a little more about our chapter!
We meet on Friday mornings at 8:55AM (following 8AM mass).  Our day begins with morning prayer, chorus and the Pledge of Allegiance.  Scholars will then proceed to their classes by 9:00 a.m. for their academic day.  At this point, each class will follow a slightly different schedule.  At 12:25, we join back together for our closing Angelus prayer and announcements.
Catholic Schoolhouse is loyal to the magisterium of the Roman Catholic Church.