Welcome to Catholic Schoolhouse  – Irvine, CA Chapter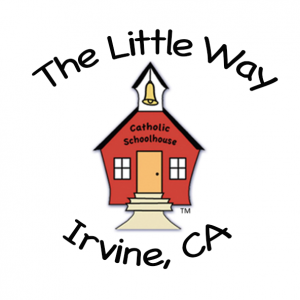 We're glad you're here to learn a little more about our chapter!
We meet on Friday mornings at 8:45AM (following 8AM mass).  Our day begins with morning prayer, chorus and the Pledge of Allegiance.  Children then move into their academics where they will learn and review memory work, enjoy hands on art and science, presentation opportunities and a snack break.  At 12:15, we join back together for closing prayer and announcements.
Each family is responsible for purchasing a Tour II Tour Guide, Memory Work CD and History Cards.  Please contact us for information about Bulk Orders, or purchase you own in the Catholic Schoolhouse Store.
We are looking forward to another exciting and fun-filled year!   If you have any questions, please don't hesitate to contact us!!